Orion Couling grew up in the historical Michigan port Saulte Ste. Marie and has dedicated himself to theater, the sword and social change since deciding to be a Jedi at age 5! He has a degree with honors from Northern Michigan University, and as a stuntman has studied and taught stage combat in Hawaii and China. He has worked as an educator and interpreter at Old Mill Creek, Fort Mackinaw, The Michigan Renaissance Faire, and The Tall Ship Royaliste, Red Witch, Argus and The Windy.
On the stage his favorite roles have been "Tony" in Westside Story, "Danny" in Haywire and "Booth" in Assassins. Recently you might've seen his work in the Red Twist production of View from a Bridge, as his fight direction "packed an impressive punch."
He is invested in bringing theater to marginalized communities. Orion received the Commitment to Excellence Award from Ups For Downs for his work directing children with Down Syndrome.
Rick is thrilled to be back working with EDGE of Orion! While a student at Northern Michigan University, Rick began working with children in the arts at young authors conferences and in various summer shows. After graduating, he took to the road and has performed in touring childrens' theater at Theatre West Virginia and The Children's Theatre of California over the course of 4 school years playing roles such as The Dragon in "the Near-Sighted Knight and the Far-Sighted Dragon", Brutus in "That's History!" and Tom in "Schoolhouse Rock Live 2″. While touring, Rick was fortunate enough to also teach young artists at the Theatre West Virginia Professional Training Academy where he has taught classes in Staged Combat, Advanced Acting, Intermediate Acting, and Musical Theatre. Directing credits include an all-childrens production of "The Lottery" and "Class Action." It has been and honor and a privilege to work with the talented young artists at EDGE of Orion this year and hopes you enjoy their craft.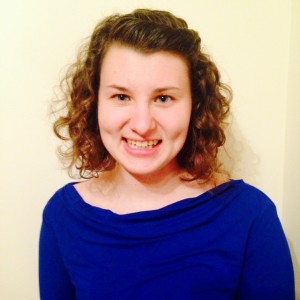 Sam is an elementary school teacher in the Chicago area with a passion for theatre, reading, and learning. She has been involved in theatre in many facets since a young age. Sam has also taught creative drama for Kindergarten-first grade and second-third grades with ISU Creative Drama. Throughout her life, she has been a part of UPS for DownS in many facets with the inspiration of her younger brother. She is thrilled to be a part of the Constellation Project!
Alex has been working with EDGE of Orion since 2012 as a teacher in the Constellation Program, but has been working with children with special needs for over 20 years. Alex is the Board Treasurer of EDGE of Orion, and is proud to have helped grow this company over the past 4 years!
Angela has been honored to be an instructor with the Constellation Project since 2013. Angela is on the Board for EDGE of Orion and has been given the title of "First Lady of EDGE of Orion". She rejoices in the experiences that the Constellation Project has given her and is incredibly grateful to this community for welcoming her in so open-heartedly. In her spare time, Angela enjoys assistant directing alongside her husband (Orion Couling), working on new DIY projects and obsessing over mermaids.
Since a young age, Theater has been a part of Becky Horn's life.... As has Orion Couling. She was thrilled when her childhood friend invited her to be part of his Theatrical World (and Theatrical Family) he created at EDGE of Orion!! It is delightful to combine the things you love the most... Stories, Music, and Friends.... And make a life out of that!!
Brittany has both a personal and professional connection to the Constellation Project. Personally, Brittany has been involved with UPS For DownS for 15+ years as her youngest sister happens to have Down syndrome. Professionally, she is a licensed speech-language pathologist who works at a pediatric therapy clinic in the Northwest suburbs of Chicago. Her journey into the world of theater started in 2008 when she auditioned for the first Constellation Project show with UPS For DownS. She has a passion for helping others, specifically those with special needs and their siblings. She is proud to be part of the Constellation Project!
Currently in nursing school, love knitting, video games and reading. I saw Orion at a Star Wars convention where he was demonstrating stage light saber fighting. He mentioned the Constellation Project and I was hooked.
Gail is a music director, composer, teacher, and actor. She first worked with EDGE of Orion as the accompanist for The Princess Bride, where she provided live improvised underscoring. It was magical. She is the music director for several improv groups in Chicago including Storytown Improv- an improvised musical for kids. She is also the music director for L.I.V.E. Radio Theater, a monthly podcast radio show at Uptown Underground. When she's not running around doing all the things she enjoys knitting, watching goofy shows, and plotting the next big adventure.
Paul Brandt comes to Chicago by way of Memphis, TN, where he worked in the Education department of The Orpheum Theatre and received a degree in Music from Rhodes College. After volunteering with the EDGE of Orion Summer Slam and performing in the EDGE of Orion professional production of 1776, he was on staff for the 2017 Constellation Project productions of The Lion King and The Jungle Book. Paul is a huge improv nerd and studies at The Second City, iO Chicago, and The Annoyance. Shine your light!
Stephanie has been acting, in some fashion, all of her life, whether making cheesy movies with her sister and cousins, or on various stages around Chicago, and independent films. She has been working with EDGE of Orion for a few years and became a Troupe member last year. She started working with Ups For Downs last year for Lion King, and helped with Romeo and Juliet. She is looking forward to working with them again for The Wizard of Oz